Support




Hotels - If you have ever stayed at a hotel far away from home you can understand why guests at any hotel expect the internet to be available to them for use. They use it to work, check email, get information, keep in touch with family and make phone calls with their favorite VoIP programs like Skype. We provide everything you need to install, configure and operate such a service that's sure to make your guests happy and provide you with an extra source of revenue. Contact Us today for a solution that's right for you.

Parks - People come to the park for many reasons and if one of them is to access the internet then we can provide a wireless solution that can cover any common use area of any park. Contact Us today for a solution that's right for you.

Schools - If there is any reason why the internet should exist then it would be to provide access to the World Wide Web to teach and provide knowledge to all those willing to learn. There is no better place to learn than in a school, whether it's a grade school for the little ones or an institution of higher learning for future college graduates. We can provide the right solution for in classroom instruction or outdoor campus access for all students with a need. Contact Us today for a solution that's right for you or Call Us for more information.

Industry - We can provide a wireless solution for any business that has a need for internet access without the confinement to a wired LAN connection. The following is a list of business models with which a wireless internet solution would be beneficial to you:

Airports - Internet access for traveling passengers

Restaurants - You can provide internet access for patrons at breakfast, lunch or dinner.

Campgrounds - Internet access for campers.

Malls - This can be use to increase more traffic from a wider range of shoppers.

Gas and Electric Utilities - Wireless Internet can be used for customer meter reading wirelessly saving on man power and missed readings due to no access.

Real estate - You can provide internet access to tenants.

Contact Us today for a solution that's right for you or Call Us for more information.

Users - If you use or need to improve your WiFi connection with your laptop or home PC we sell simple solutions for a very reasonable price to access the internet from your home, office or any location with service. Visit our store now for a great deal!


Log On Instructions:


Turn on or enable your Wireless Adapter
Right Click on your "Wireless Network Connection" and view "Available Wireless Networks".
Look for and select SSID/NETWORK ID "CHAPCOM WIRELESS".
Sign up for Service of log on with your password (Follow the On Screen Instructions).
Select your choice of Service Plans and Payment Option.

That's It; You're done...Enjoy Surfing!

HOW TO CONNECT visually - Download User Manual



What equipment do I need to get connect to the wireless Hotspot?



CHAPCOM WIRELESS operates radio equipment that works with both WiFi compliant wireless cards, for 802.11b and 802.11G.
You will only need a wireless network card or USB wireless adapter which usually comes standard, with laptops 4 years old and newer.
Depending on your location and the type of wireless network card you have, an external antenna may be needed for a better signal.

* (Indoor usage where applicable may requite such an antenna)

For more information about our WiFi service, please see Service/Pricing Plans or Contact Us for any further questions or connection difficulties.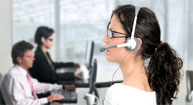 CONTACT ADDRESS


ChapCom Wireless


P.O. Box 190005
Tamarac, Florida 33319

Tel:
1-786-216-0135

U.S.A

.
1-876-656-8747

Jamaica

Fax: 1-206-350-0162
CLICK THE IMAGE BELOW TO SEE HOW TO CONNECT
>