News & Events
News Release

Contact: Kirk Chaplin
Tel: 1-786-216-0135 ext.2003
Cell: 1-718-607-4201
Email: kirk.chaplin@chapcomwireless.com

CHAPCOM WIRELESS FALMOUTH FIRE STATION SPORTS CLUB ON THE ISLAND OF JAMAICA.
FALMOUTH FIRE STATION SPORTS CLUB GETS SPONSORSHIP FROM CHAPCOM WIRELESS!

JAMAICA, W.I. – (December 27th, 2011) - CHAPCOM WIRELESS has announced that they will provide sponsorship to the Falmouth Fire Station Sports Club which is a sports club that members of the Jamaica Fire Brigade from the Falmouth Fire Station compete in.

CHAPCOM WIRELESS sponsorship of the Falmouth Fire Station Sports Club will go a long in promoting goodwill amongst members of the Fire Brigade and the community with which they serve. This sponsorship is inline with CHAPCOM WIRELESS belief and participation of corporate responsibility to the people of the community that we provide a valuable service to. CHAPCOM WIRELESS already provides FREE wireless internet service to all the members of the Falmouth Fire Station since 2009 and will support the community in the foreseeable future.

About CHAPCOM WIRELESS
CHAPCOM WIRELESS provides consultation, installation and construction services for wireless networking systems. We provide affordable wireless internet access in neighborhoods selectively underserved by other providers. Following the path of Community Wireless Providers, we utilize Open Source for our equipment, which makes it less expensive to operate while sharing our ideas with others therefore improving the technology. We operate in communities in New York, Florida and Jamaica W.I.

# # #

If you'd like more information about this project, or our company, please visit our website at www.chapcomwireless.com, our telephone number is 1-786-216-0135.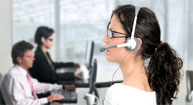 CONTACT ADDRESS


ChapCom Wireless


P.O. Box 190005
Tamarac, Florida 33319

Tel:
1-786-216-0135

U.S.A

.
1-876-656-8747

Jamaica

Fax: 1-206-350-0162