News & Events
News Release

Contact: Kirk Chaplin
Tel: 1-786-216-0135 ext.2003
Email: kirk.chaplin@chapcomwireless.com

CHAPCOM WIRELESS MAKES ST. JAMES PARISH COUNCIL COMPLETELY WIRELESS IN JAMAICA.
THE ST. JAMES PARISH COUNCIL BUILDING HAS WIFI ON EVERY FLOOR PROVIDED BY CHAPCOM WIRELESS!

JAMAICA, W.I. – (January 28th, 2012) - CHAPCOM WIRELESS has announced a first in Jamaica. The St. James Parish Council building in Montego Bay was made completely wireless for the personnel of the council free of charge with wireless service on every floor provided by CHAPCOM WIRELESS.

Installation of the wireless equipment was completed in early 2010 and has been up and running successfully since then. Currently there is wireless service on every floor allowing employees at the building to access the internet securely. The service is used for non essential internet access that allows personnel to access the service with their smart phones, laptops, ipads or any device capable of supporting wifi. CHAPCOM WIRELESS already provides FREE wireless internet access to all the members of the Falmouth Fire Station since 2009 and will continue support the community by utilizing innovative technology to bridge the digital divide in areas with a need.

About CHAPCOM WIRELESS
CHAPCOM WIRELESS provides consultation, installation and construction services for wireless networking systems. We provide affordable wireless internet access in neighborhoods selectively underserved by other providers. Following the path of Community Wireless Providers, we utilize Open Source for our equipment, which makes it less expensive to operate while sharing our ideas with others therefore improving the technology. We operate in communities in New York, Florida and Jamaica W.I.

# # #

If you'd like more information about this project, or our company, please visit our website at www.chapcomwireless.com, our telephone number is 1-786-216-0135.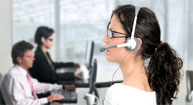 CONTACT ADDRESS


ChapCom Wireless


P.O. Box 190005
Tamarac, Florida 33319

Tel:
1-786-216-0135

U.S.A

.
1-876-656-8747

Jamaica

Fax: 1-206-350-0162